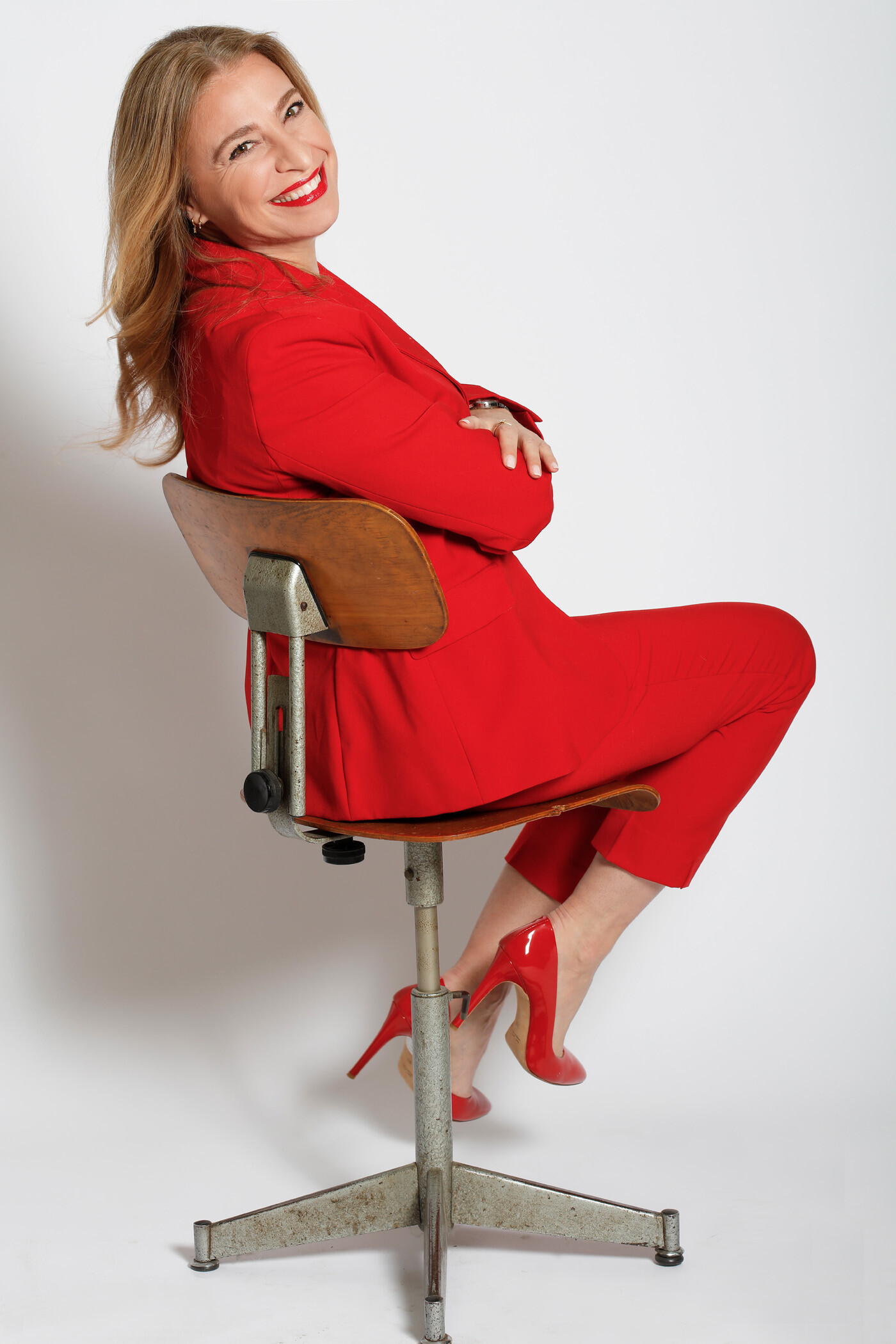 Interview by Lorenza Scalisi
Milan, Via Sassoferrato 1, in the Porta Romana area. An address that has become a reference point for those involved in jewelry and watchmaking, from fashion to high-end. This may seem somewhat emphatic but that is not the case. Those who are surprised by this undeniable recognition in the sector are the same people who have put down roots at that address. It is here that Barbara Gianuzzi opened her communication agency in 2010, and it is here that, over the past twelve years, she has created awareness and brand identity for numerous internationally renowned brands, including her own. We meet Barbara in her agency's bright rooms, decorated with significant details, stucco work and extremely stylish furniture.
"By nature, I never take anything for granted. Therefore, whenever big companies, having heard good things about our work, call us because they only want us and no one else, I am very surprised and, at the same time, totally thrilled. This may sound like false modesty, but in fact, it's quite the opposite."
It is still difficult, even in this day and age, to sell a service that is not solidly tangible nor immediate in its response but our approach establishes a partnership mode right from the beginning of the collaboration. We are an agency that makes the customer trust and rely totally on us, even when we say "no".
We are known for this intellectual honesty and marked proactivity and that's what makes the difference. When all is said and done, our profession is based on a dense network of relationships with delicate and fundamental balances: we deal with a sector – jewelry and watches – whose products are meant to convey emotions and whose top of the range can be a form of monetary investment as well as a symbol of important occasions. Keeping so many different concepts together, getting them to interact appropriately and ensuring that each link in the chain speaks to the most appropriate interlocutor is one of the most challenging aspects. That's why, although the client portfolio is internally subdivided and categorized, each person in my team is familiar with the peculiarities and storytelling of each company and its product as well as the individual journalists in the field. Otherwise, we would not be able to achieve the precious mission stated in our claim, "Getting the media to talk about your brand is our job."